Kangarootime's Point of Care App allows parents and teachers to communicate regarding their child(ren) on days they are receiving care.
Once Student Messaging has been enabled & permissions have been granted (Administrative staff should see How to Enable Student Messaging for guidance), follow the below steps to access student messaging in Point of Care.
To Access Student Messaging from Point of Care:
Select your classroom
Select the Child Messaging button at the top of the screen

A dot will appear if there are unread messages from parents

Select the child you're looking to communicate regarding

To acknowledge messages, select the Okay reaction
To respond to messages, select the Add Message button
To flag or delete messages (depending on permissions), select More
Acknowledgements that are made via the Okay reaction & messages sent will be available for Primary Contact(s) on their KT Connect app. If they have push notifications enabled in KT Connect, they will see these updates throughout the day.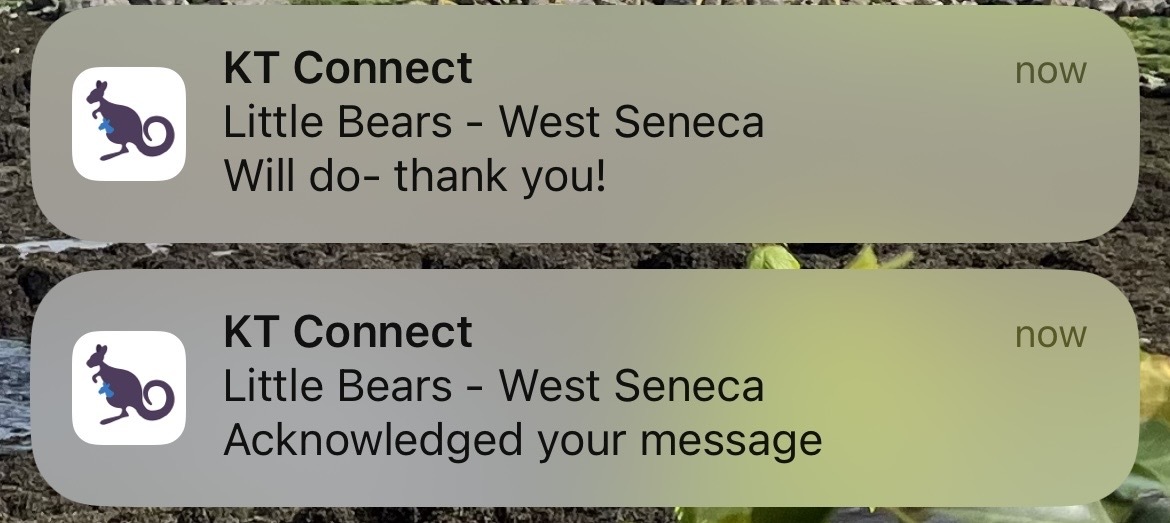 Please contact helpdesk@kangarootime.com with any questions.