Tags can be attached to key information to easily filter, reference, report, and sort by center and across your business. Tags can also be used to identify operational regions or districts, streamline tracking, customize reports, and more at the center, employee, children, and contract levels.
To create Tags:
1. Select Business from the navigation menu
2. Select Tags
3. Enter the new tag name in the Add Tag text box
4. Click the + Button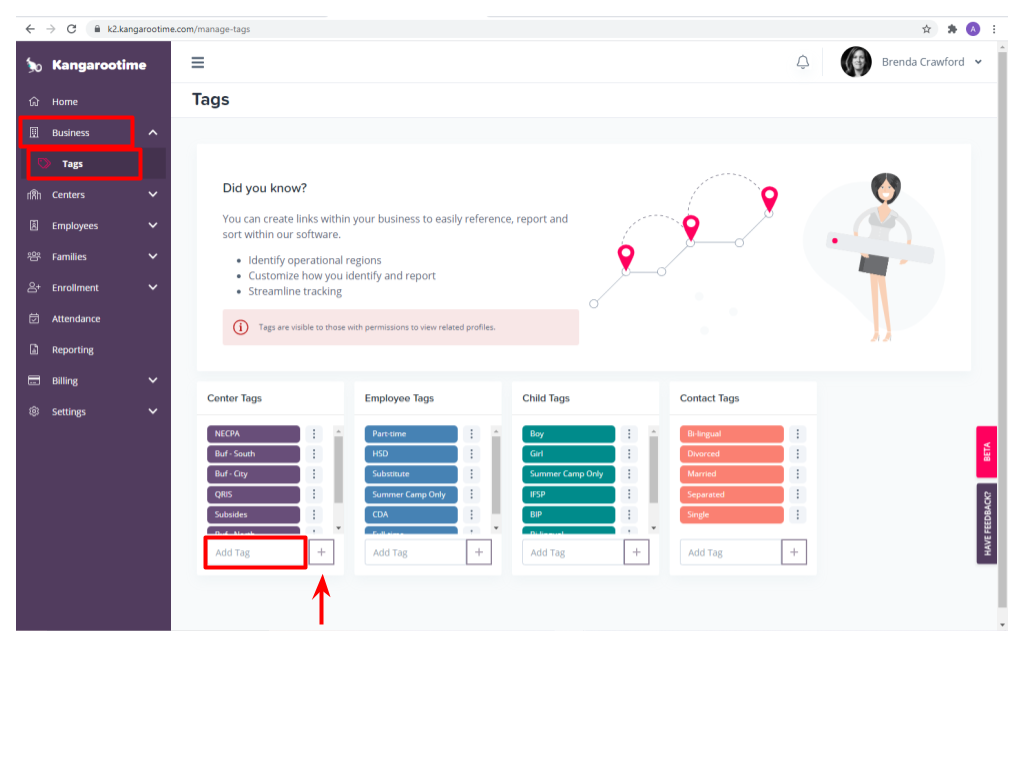 Please contact helpdesk@kangarootime.com with any questions.