Kangarootime allows centers to add internal notes to an employees profile. This information is stored on the employee profile and will only be accessible to those who have the appropriate permissions to view this information. Once a thread has been started you may add new relevant information to that thread or create a new one where applicable.
TABLE OF CONTENTS
How to add an Internal note to an Employee's Profile
Select Employees

from the navigation menu

Select Profiles

Select the employee's profile whom you'd like to add an internal note to

Select the Internal Notes tab underneath their name
Select Add Note Thread
Complete each required field as indicated with an * (Title, Type, Note)
Click Save
How to View Note Thread
Select the More icon then select View note thread.
Enter your comment at the bottom and choose Post Comment. You will then view the comment beneath the original note. The newest notes on the thread will be presented above any previous comments.
How to Archive Note Thread
If you would like to remove a note thread, select the More icon then and select Archive Note Thread. You will be asked to confirm you want to archive the note as this cannot be returned to the account.
Select Confirm to archive the thread.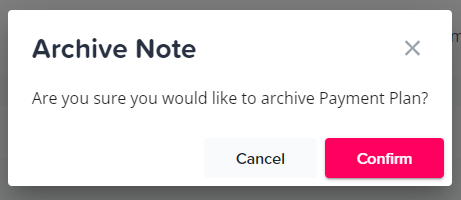 Please contact helpdesk@kangarootime.com with any questions.