Kangarootime is a software that provides you with secure clock-in and clock-out functionality, plus enhanced access to view your schedule, request time off, and access your time card anytime. The purpose of this article is to share with new employees how to set up their profile in Kangarootime.
TABLE OF CONTENTS
Accept the Emailed Invitation
The email is from

no-reply@kangarootime.com

The subject line,

"Hello, Name! You have been invited to join "Center/Business" Kangarootime system."

Please check your spam or junk folder if this email is not in your inbox

Open the email, and select

Finish Sign Up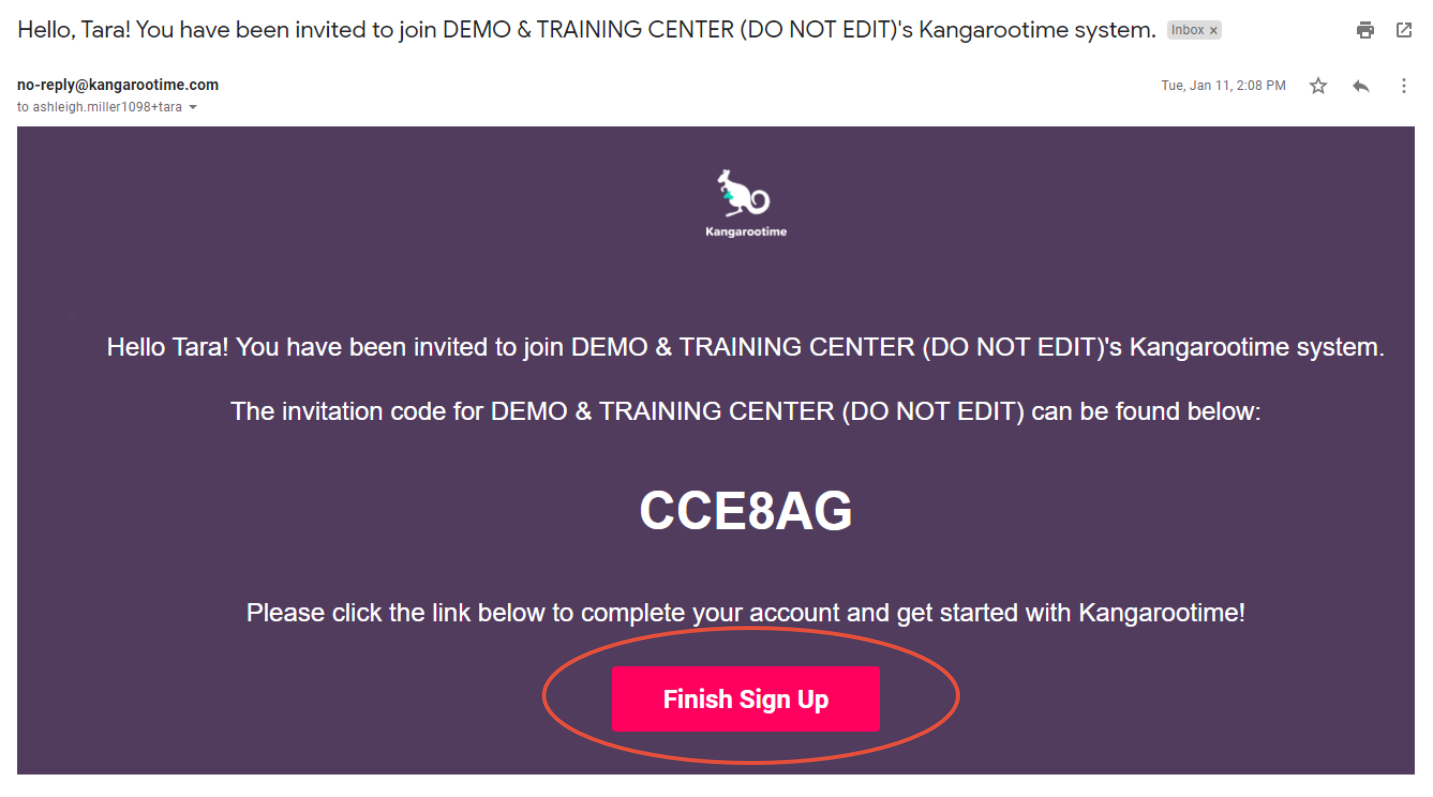 Create Your Account
Create a secure password. (Must include upper and lower case letters, a number, a special character ((e.g. !@#$)), and eight or more characters).
Create a Secure PIN. This PIN will be used for various purposes across all of Kangarootime as your personal identifier, (e.g. clocking in/out).
Upload a Photo.
Review your Profile info and Click Save.
You can also Bookmark k2.kangarootime.com/home for easy access, or download our App KT Workforce Connect for Staff.
Please contacthelpdesk@kangarootime.com with any questions.