Let's Get You Connected!
Welcome to Kangarootime! KT Connect is an application designed specifically for parents & guardians to view your account balance, make payments, and change your kiosk pin. Below are the steps you need to download and start using KT Connect.
Step 1: Download the App
To get started, head to your App Store or Google Play Store on your mobile device. Search Kangarootime and a series of apps will appear. The app you'll want to download is called KT Connect, it looks like this with a purple kangaroo:

Step 2: Verify Your Account
Once you download the app & open it, you'll enter your email address OR phone number to receive a verification code.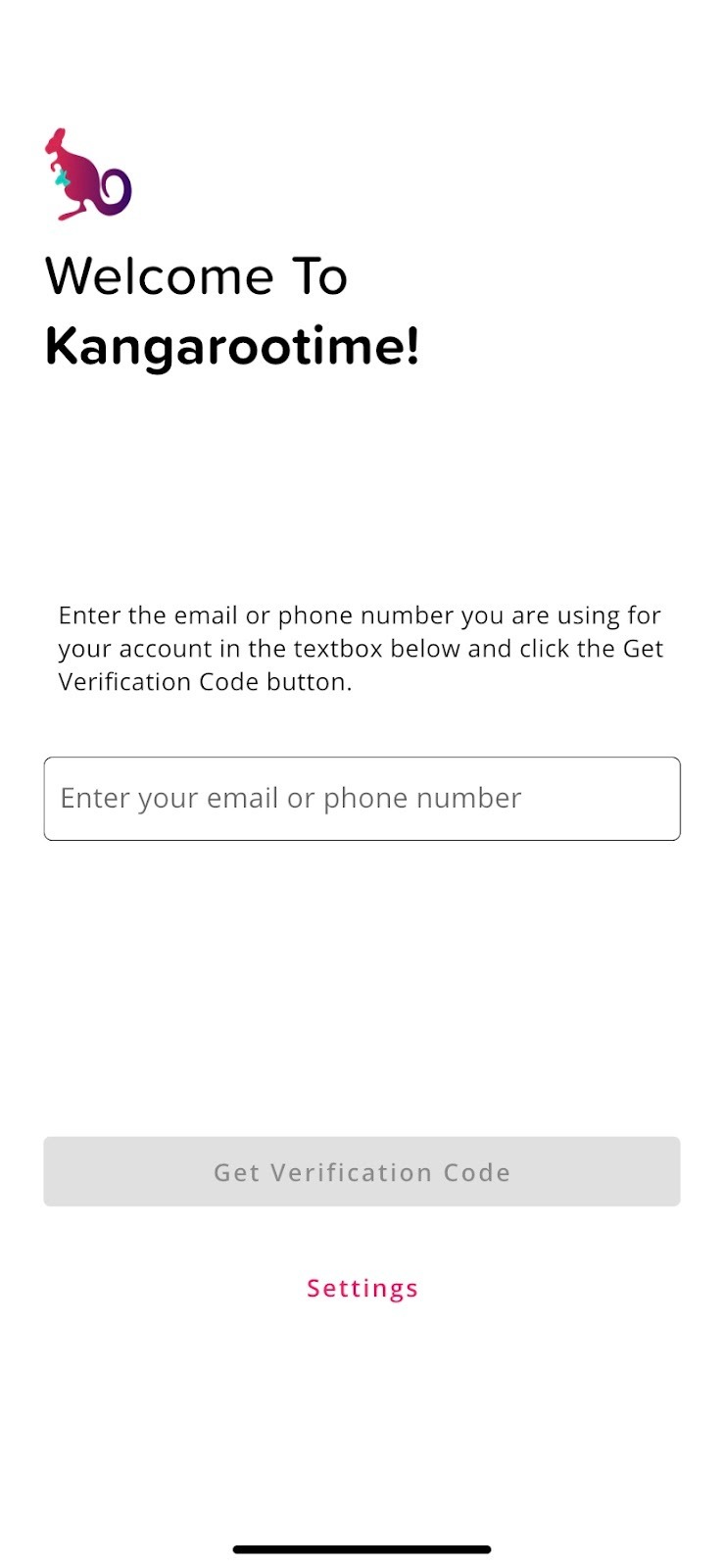 Once you receive the code via your email or phone number, enter it in the app and click verify.
Step 3: Set Your PIN
Please be sure to set a PIN within the app for easy check in/out of your child on the Kiosk! Tap the 3 line menu in the top left corner to Change (or set) your PIN.
Please contact helpdesk@kangarootime.com with any questions.