Need to make an electronic payment in KT Connect?
Here's how!
Step 1: Open your KT Connect app and you'll see your account balance displaying on the screen, like this: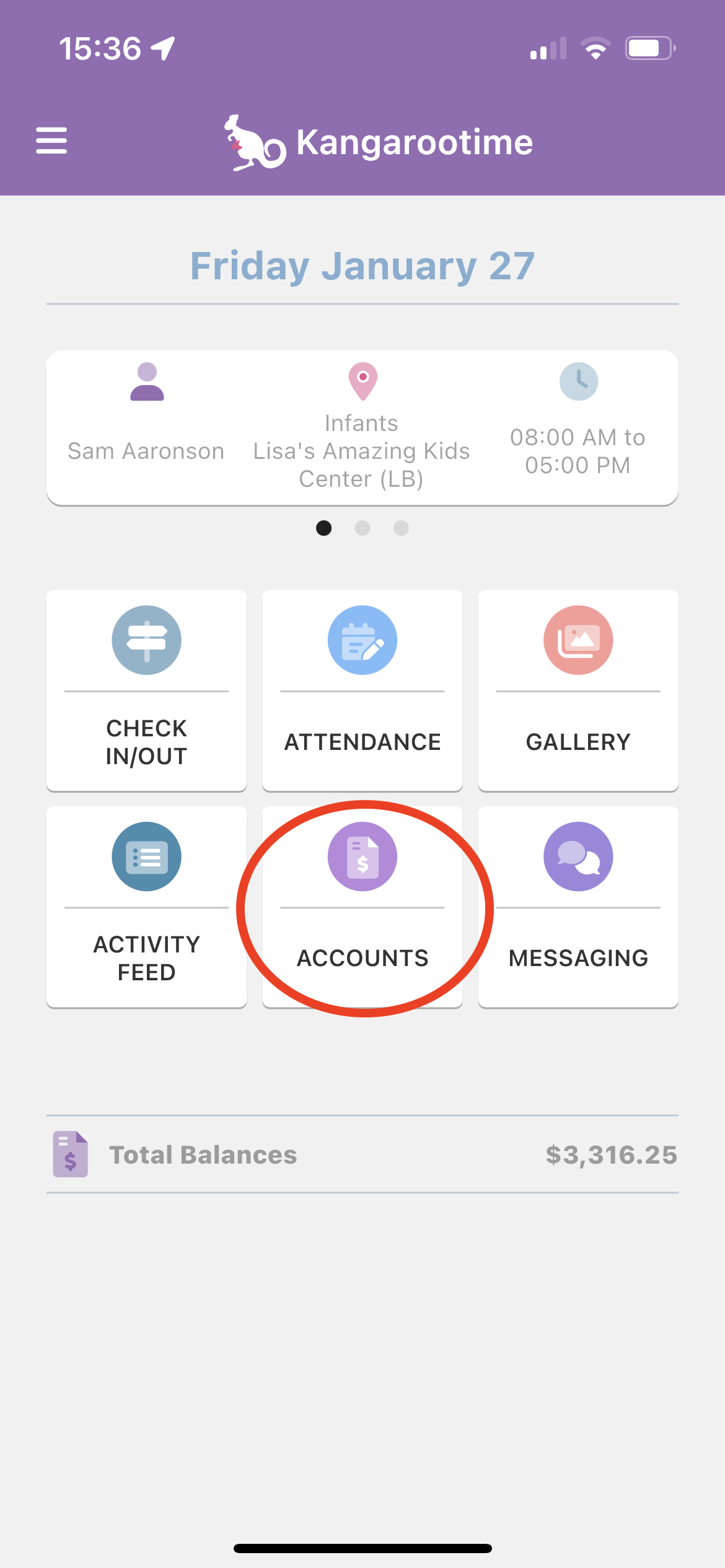 Step 2: Tap on the line with your Account Balance to go to your account. You can also tap the Accounts button to view the same information.
Step 3: You'll be brought to the screen where you can manage your account, review itemized bills, manage autopay, and more.

Tap Payment Methods and complete the necessary fields to add a credit card or bank account prior to attempting to make a payment.
Please Note: Autopay must be set up 48 hours prior to receiving your first bill to ensure the payment generates on time.
Step 4: Once your payment method has been added, tap Make a Payment. Be sure to check your center's policies regarding possible credit/debit card processing fees.
Step 5: Go ahead and pay your bill!
Please contact helpdesk@kangarootime.com with any questions.