Enrollment contracts are easily managed and automated in Kangarootime, this ensures that as children age up into new classes and age groups the right contract, classroom, fee, etc automatically updates. To do this, future-dated contracts must be created. To apply this automation to your enrollment contracts please follow the steps below.
How to create future contracts for Active contracts without an end date:
1. Select Families
2. Select Accounts
3. Click the account to edit
2. Select Enrollment
3. Select Update Contract
4. Select I am creating a new contract and ending an existing one
5. Enter the End Date
6. Select the Reason
7. Select Continue
8. Complete all required fields as indicated with an *
9. Select Save
We recommend you put the start date as the day AFTER the current contract ends. If you start a new contract on the same date you end the former contract, the family will be charged twice for tuition on that day.
When you're finished, you will see both an Active as well as a Future contract. The system will automatically change contracts on the appropriate date.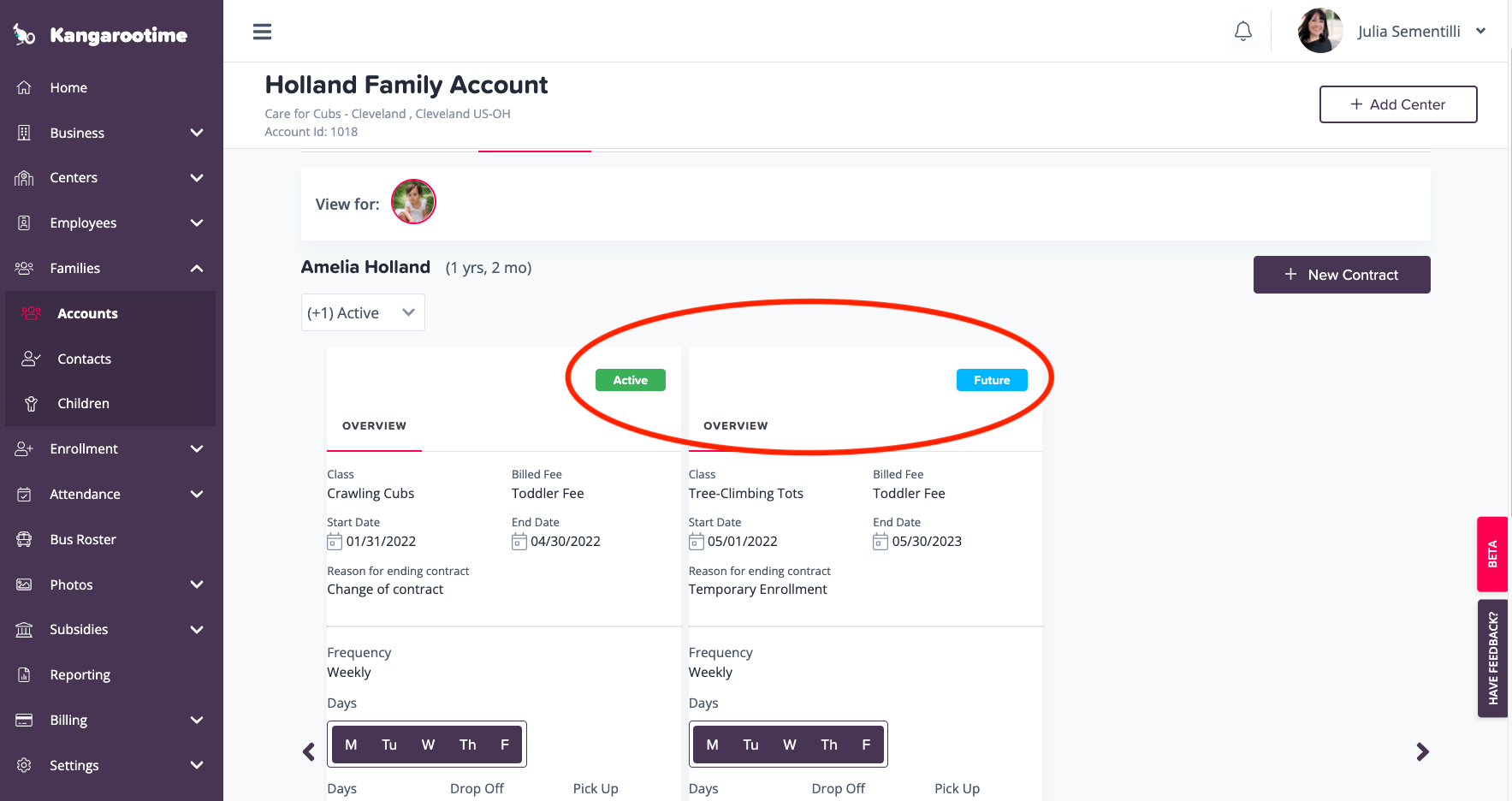 Please contact helpdesk@kangarootime.com with any questions.